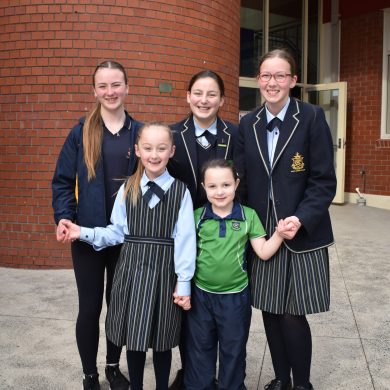 Mount Carmel College is a school with a rich heritage and exciting future, providing first class education for today's girls.
It is with great pride in our College and our students that I welcome all who visit our website.
Mrs Fiona Nolan, Principal
Mount Carmel's beautiful setting and outstanding facilities provide an inspiring environment for all of our students.
Learning
Mount Carmel College is a learning community where every student is encouraged to grow spiritually, intellectually, emotionally and socially.
We are committed to providing a challenging, enriching and supportive education in which all students are encouraged and supported to maximise their potential and develop into confident women.