Kindergarten at Mount Carmel College is built upon the foundation of learning through play.
Mount Carmel College offers flexibility for families with Kindergarten at our Hobart campus operating five days a week for four and five year old girls.
Our extended Kindergarten program aims to assist families in managing their weekly commitments, providing more flexibility in the number of days their child can attend Kindergarten.
We are still accepting applications for Kindergarten in 2023. Contact our Enrolments Officer to arrange a personal tour.
Our Kindergarten program is play-based, inquiry-led and child centred. It is designed to provide interesting, diverse and challenging experiences that gives children the opportunity and time to build confidence, social skills and independence in a secure and nurturing environment.
The Early Years Learning Framework: 'Belonging, Being and Becoming', aims to stimulate social, emotional, cognitive, linguistic, creative, and physical development.
Kindergarten Days
We are excited to be providing Kindergarten parents the flexibility of a five day Kindergarten program at our Hobart campus.  Parents are asked to nominate their preferred Kindergarten days with a minimum of three days and the option of nominating additional days.
Changing and adding extra days to the already nominated days will be subject to availability of space and ensuring optimal class sizes.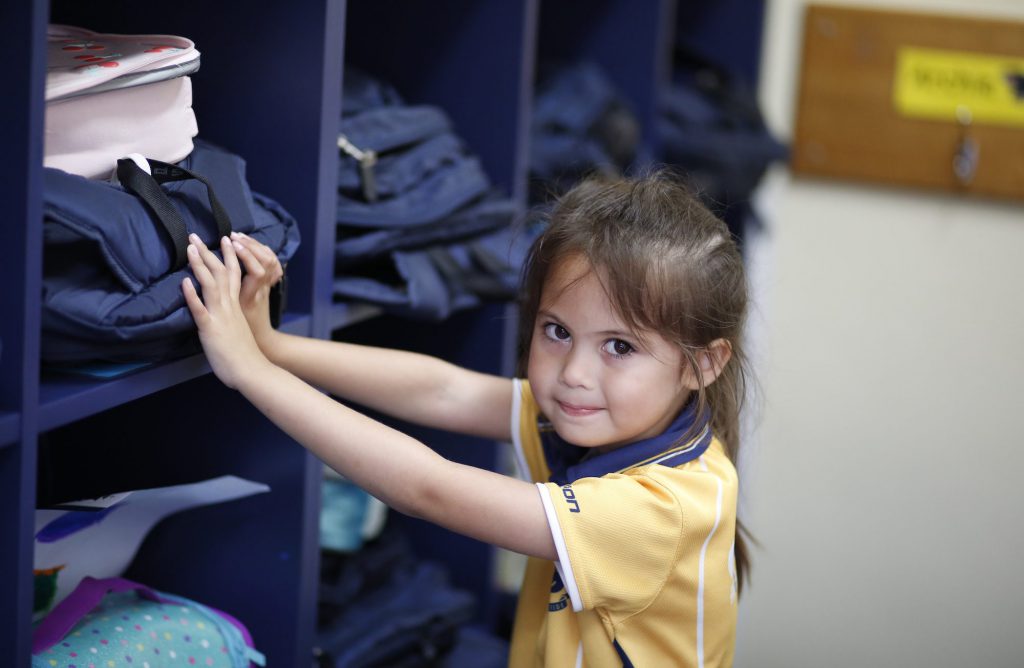 Kindergarten Fees
At Mount Carmel we offer affordable fees and easy payment options to suit all families. Tuition fees for Kindergarten in 2022 and 2023 are a flat fee per annum irrespective of the number of days nominated.
| Number of Days | Days | Annual Fees | Monthly Instalments (x10 : Feb-Nov) |
| --- | --- | --- | --- |
| Three (minimum required) | Wednesday, Thursday and Friday | $3225.00* | $322.50* |
| Four | One additional day to the minimum of three required | $3225.00* | $322.50* |
| Five | Monday - Friday | $3225.00* | $322.50* |
Features of our Kindergarten program
the different needs, interests and development levels of every student are celebrated and affirmed
indoor and outdoor learning environments
participation in wider school activities such as sporting carnivals, Arts Festivals, Grandparents and Special Friends Morning and liturgical celebrations
weekly specialist classes, including music, physical education and library
a buddy relationship with the Year 4 students
regular Bush Kinder sessions, exploring the natural environment of nearby Lambert Park
As a Catholic school, Mount Carmel College provides an integrated Religious Education program.
The best way to discover our Kindergarten Hobart program is to book a personal tour. Contact our Enrolments Officer at enrol@mountcarmel.tas.edu.au or call 6216 7900.
Before and After School Care
To assist families in managing their day-to-day commitments, Mount Carmel College offers Outside School Hours Care for students from Kinder to Year 6 within the Hobart Kindergarten Centre. Before School Care operates from 7.30am-8.30am with After School Care operating from 2.45pm–6.00pm.